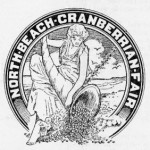 The major fundraising event for the branch is our participation in the Cranberrian Fair held once a year at the Museum in Ilwaco where peach and cranberry pies are served with a time honored recipe and always a favorite.
Another event is the Spring Tea where women of history are presented in a walking theatre and where the public is introduced to the young women who are being awarded scholarships.
We also have a social lunch club which meets before the board meeting and a book club which meets the third Tuesday of the month at noon at the Peninsula Church Center in  Seaview.
Branch meetings are held the third Monday of each month at the CCAP facility in Ilwaco next to the Library at 7:00PM and alternately for special occasions at member's homes.
We encourage new membership, for information contact Charlotte Paliani.